Impact of Headteachers' Conceptual Skills on Teacher's Performance at Public Secondary Schools
Keywords:
Head Teachers, Teachers, Managerial skills, Teachers` Performance, Secondary Schools
Abstract
This Research study aims to examine the impact of the head teachers` managerial skills on teachers` performance. The study was directed by research objectives; to identify the impact of head teachers` conceptual skills on teachers` creativity at public secondary schools. The review of the related literature revealed in different research studies, articles, journals, and theories that different head teachers of many institutions have variance in implication of their managerial skills, found on the basis of situations and conditions of that respective area, the managerial skills such as Conceptual, Technical and Interpersonal skills are used to get the better outcomes of an organization (Giami, Baribor 2019). The descriptive type of study and quantitative approach was used for this research. The population of the study was comprised of all the head teachers and teachers of Public Secondary Schools in District Badin, the simple random sampling method was used with the help of Rule of Thumb by John Curry Professor of educational research (2006). Data was collected through Likert scale 5.0 and analyzed with the help of SPSS 23. Future implications and recommendations for further research are given respectively.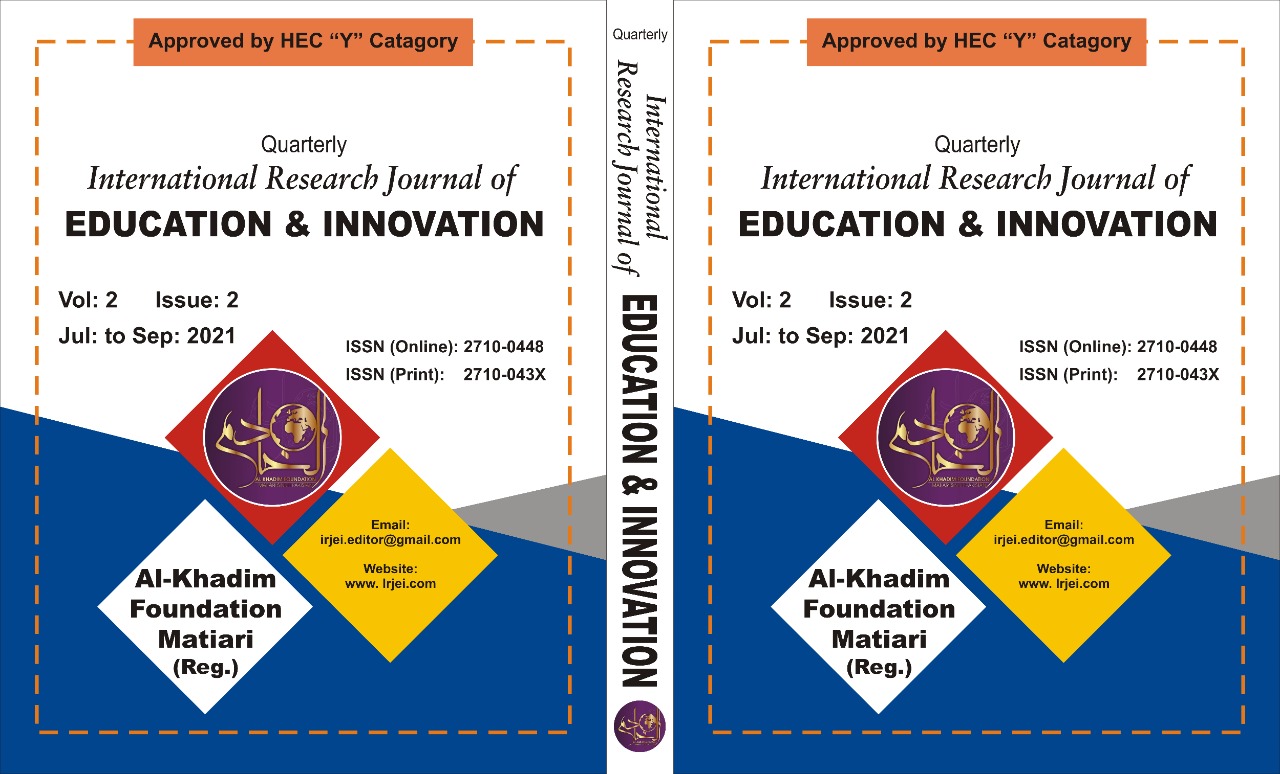 Downloads
How to Cite
Laghari, M. A., Siddiqui, D. A. ., & Shaheen, A. (2021). Impact of Headteachers' Conceptual Skills on Teacher's Performance at Public Secondary Schools. International Research Journal of Education and Innovation, 2(2), 101–111. https://doi.org/10.53575/irjei.12-v2.2(21)101-111