Analyse the Provision of Physical Infrastructure, Academic Facilities and Learning Resources in Degree Colleges of Punjab
Keywords:
Provision, Physical Infrastructure, Academic Facilities, Learning Resources
Abstract
The purpose of the present study was to analyze the provision of physical infrastructure, academic facilities and learning resources in degree colleges of Punjab. It was quantitative study the nature of the study was descriptive and survey type. All principals, teachers and students of degree colleges in government degree colleges of Punjab was population of the study. There are total number of 618 degree colleges in Punjab, in which 12827 are the teaching staff, as well as 207515 students are enrolled in all degree colleges in Punjab. The sample of the study was selected at three stages. At first stage, following 09 districts out of all 36 districts of Punjab were selected randomly. At the second stage, one male degree college and one female degree college from each district, total 18 colleges (09 male +09 female) were selected as a sample of the study. At the third stage, one principal of each sample college and 30 students and 10 teachers as systematically selected from each college.  Three questionnaires were used one for students, second for teachers and third for heads of the institutes. Validity of the research tools were ensured through expert opinions while the reliability of the questionnaires for this study were determined through the Cronbach Alpha. Statistical tools including mean, standard deviation and t-test was used for this purpose. The study's main suggestions were that the infrastructure of current degree colleges might be enhanced by providing suitable physical facilities, which could be accomplished with effective planning and adequate government financial allocations. In Punjab, fully equipped science laboratories with chemicals may be made available at the college level.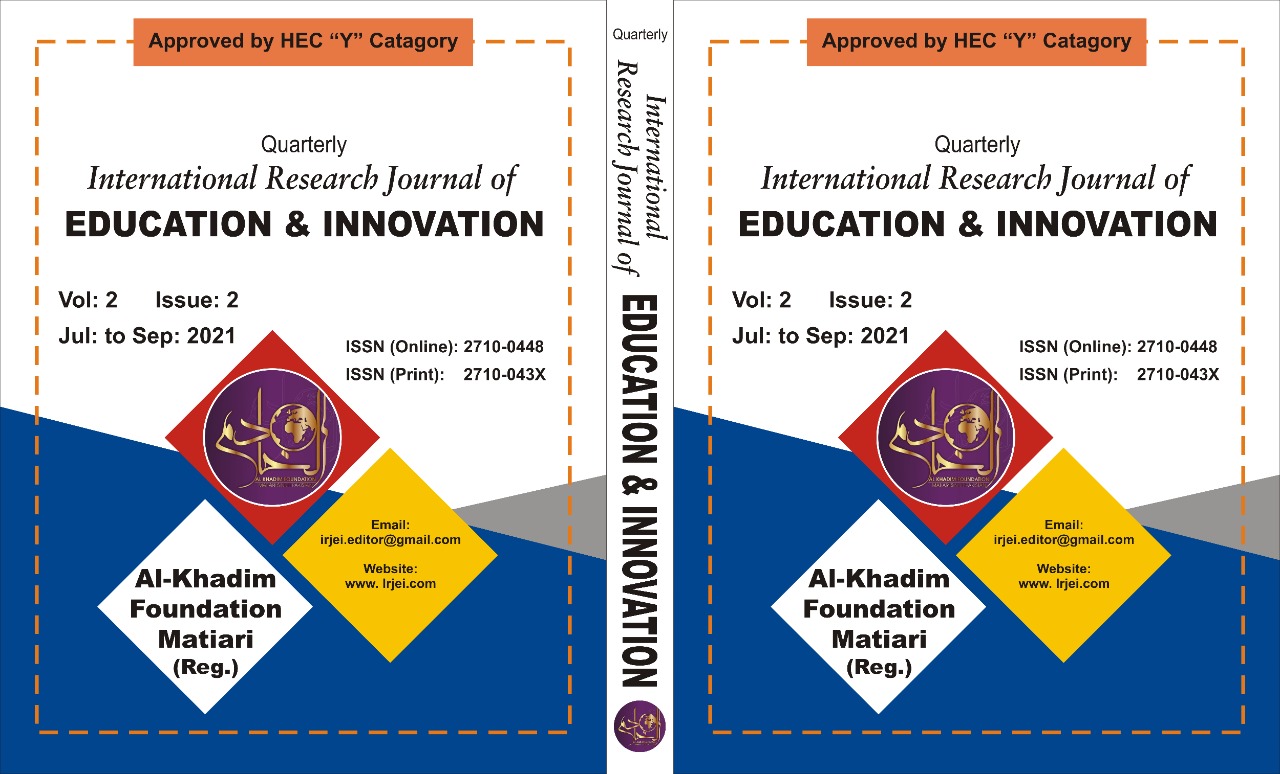 Downloads
How to Cite
Ghulam Sughra, Sufi Amin, & Dr. Muhammad Munir Kayani. (2021). Analyse the Provision of Physical Infrastructure, Academic Facilities and Learning Resources in Degree Colleges of Punjab. International Research Journal of Education and Innovation, 2(2), 125–134. https://doi.org/10.53575/irjei.14-v2.2(21)125-134