Analytical Study of the Saraiki Language and Literature in Pakistan since Through Ages
Keywords:
Saraiki, Language, Central Pakistan, Punjab, Evolution, Saraikistan etc
Abstract
Historically, Saraiki is recognized one of the ancient regional language of central Pakistan at present. In the past it was spoken with different names in Indus civilization since two thousands BC.  It's not spoken in south Punjab but it is one of the common domestic languages of Sindh, eastern Balochistan and southern KPK.  Saraiki travelled a journey of evolution from centuries as Riasti, Jataki, Jatki, Multani, Jagdali, Jhangi and Shahpuri etc. The scholars especially the orientalists are agreed to accept it as a different language in Punjab than Punjab. Therefore, it is not correct that it is called to be a dialect of Punjabi or any other well-known languages. The three main divisions of south Punjab Dera Ghazi Khan, Multan and Bahawalpur are its hub where the Saraiki language nourished and its evolution recorded. This paper primarily explores and highlights the evolution of Saraiki language as the major language of southern Punjab and its surrounding provinces through ages.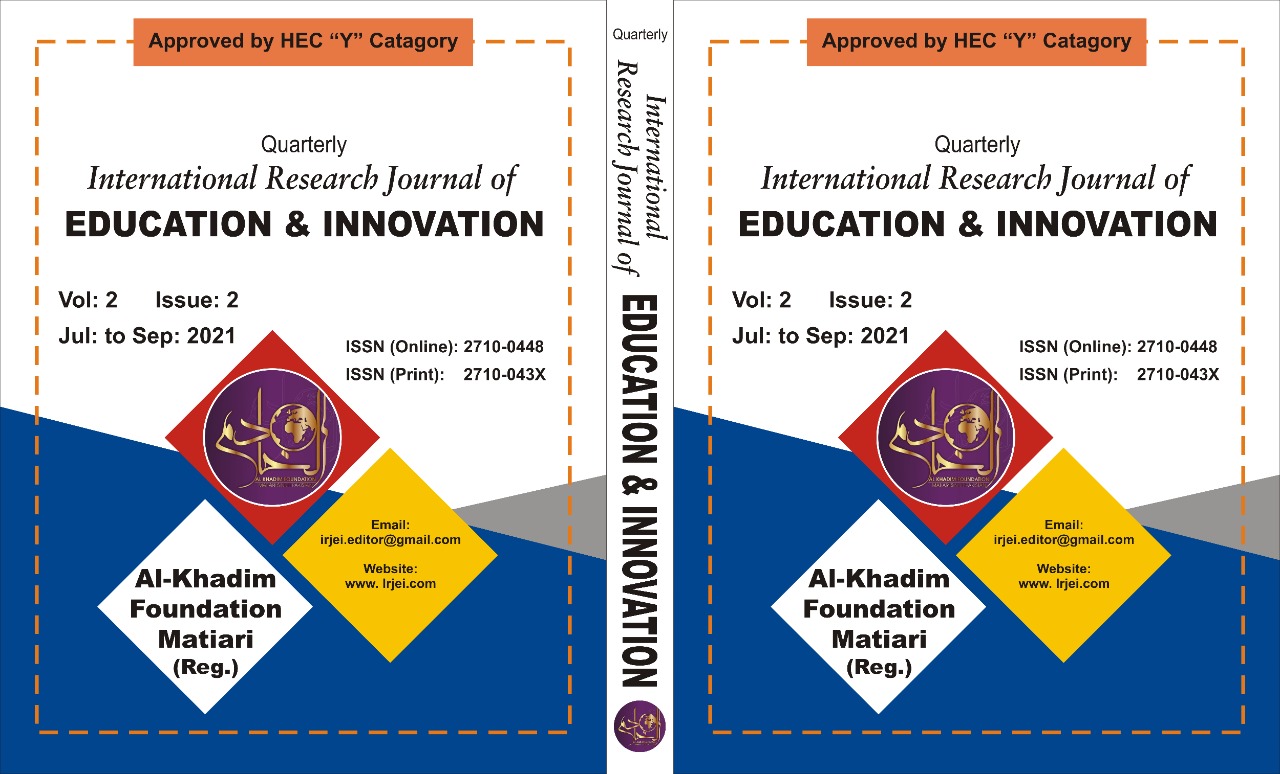 Downloads
How to Cite
Kausar, H., Faiz, H. M. ., & Rind, A. A. (2021). Analytical Study of the Saraiki Language and Literature in Pakistan since Through Ages. International Research Journal of Education and Innovation, 2(2), 66–72. https://doi.org/10.53575/irjei.8-v2.2(21)66-72