The influx of Perpetual Reforms to Cope with Global Challenges in Educational Governance (A Case Study of China-Pakistan Higher Education)
Keywords:
Governance, Higher Education, Globalization, restructuring strategies, decentralization
Abstract
Reforms in higher education have occurred practically the world over during last three decades, and governance, or higher education as it is, or as it should be integrated, , has turned into a major problem. The governance of institutions of tertiary education is a concern for developing world. These institutions have unrestricted autonomy on the one side, but they are also answerable to the society and government on the other. Against this backdrop, Chinese higher educational governance reform and Pakistani tertiary education arose. The present studies on both countries' higher education changes mostly focus on the reform processes and consider the governments as the driving force behind the reforms, while the Chinese and Pakistani governments' susceptibility to the impact of overseas influences is largely unexplored.. The focus of this article is on the restructuring tactics used by both governments to develop their university systems well-organized and achieve a competitive advantage in the international market. In China, university mergers ought not to be viewed as a simple reform of higher education, however more as a radical shift in governance of tertiary education from "interventionist state model" to "accelerationist state model." Instead of the nation-state collapsing, as a result of globalization, this article demonstrates how changes in Chinese institutions may not necessarily reduce the state's capabilities, but rather make the Chinese government more proactive in specific areas. Higher education institutions in Pakistan are constantly hounded by the government to supervise their operations, despite the fact that they now have complete autonomy following the 18th amendment, which introduced improvements to Pakistan's constitution by decentralizing power and giving provinces autonomy. It is concluded, based on an examination of the Chinese government's and Pakistan government's latest documents and literature which are influenced by international reform concepts and theories which have been institutionalized through the rhetoric of global bodies and the successful experiences of other countries.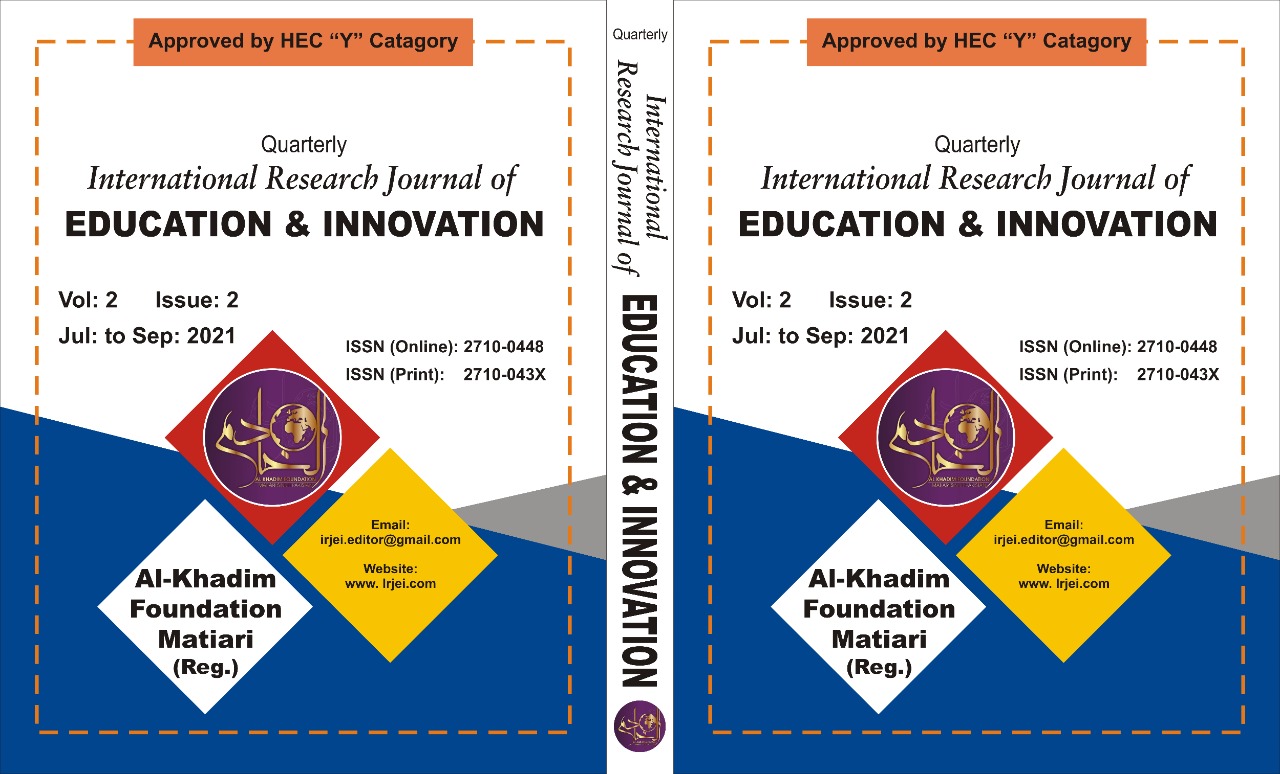 Downloads
How to Cite
Tunio, S. ., Unar, N. ., & Malik, G. A. . (2021). The influx of Perpetual Reforms to Cope with Global Challenges in Educational Governance (A Case Study of China-Pakistan Higher Education). International Research Journal of Education and Innovation, 2(2), 135–148. https://doi.org/10.53575/irjei.15-v2.2(21)135-148