Effect of School Management Practices on Honesty, Responsibility and Courage Development in Secondary School Students
Keywords:
School management, character building, teaching practices, secondary level
Abstract
The purpose of this article is to understand the school management practices to build the character of students at secondary level. Character building is a track. This track is followed by the teachers for polishing the personality of the student in context of moral values i.e. honesty, responsibility and courage that are useful in daily activities. Character is a sign of differentiation that distinguishes him/her from other individuals. Therefore, this research proves the importance of honesty, responsibility and courage development among students through teaching practices. It was descriptive research. Survey method was used to collect the data. Three questionnaires were designed based on close ended questions. Each questionnaire consisted of nine statements. Participants of this research were 118 principal, 303 teachers of class X, and 375 students of X class. Stratified random sampling was used to collect the data.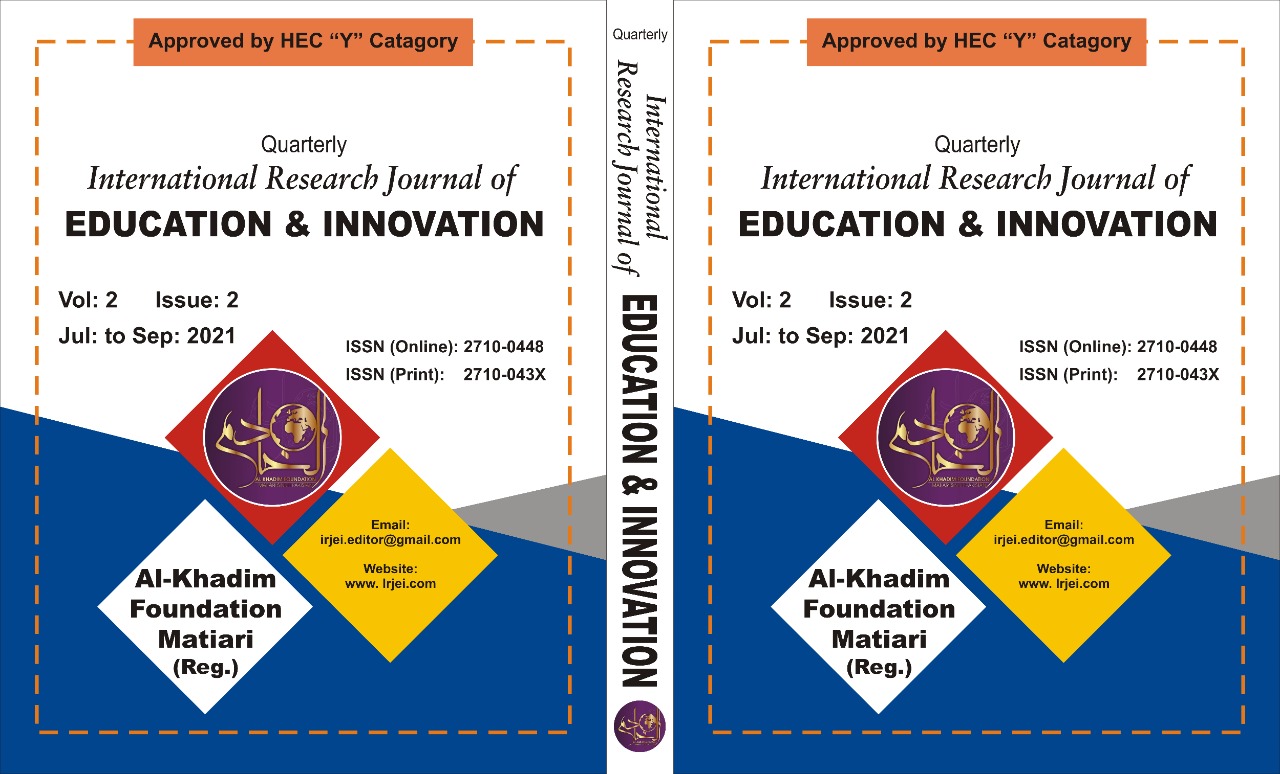 Downloads
How to Cite
Awan, K., Asghar, P. D. M. A., Iqbal, D. M. J., & ul Haq, D. M. N. (2021). Effect of School Management Practices on Honesty, Responsibility and Courage Development in Secondary School Students. International Research Journal of Education and Innovation, 2(2), 235–245. https://doi.org/10.53575/irjei.25-v2.2(21)235-245