The Role of Islamic Banking Industry in The Perspective of Global Financial Sector and its Impact in Pakistan's Economic Growth
Keywords:
Islamic financial industry, monetary outcomes, productivity, asset quality, Pakistan
Abstract
The Islamic financial industry is flourishing at a fast speed in Pakistan. It right now possesses a portion of over 8% of the nation's complete financial area. As Islamic Republic of Pakistan is a creating financial system, every area should add up to its monetary growth. The monetary area additionally adds to Pakistan's monetary development, which incorporates customary banking area and Islamic banks. At constant, there are five full obligation of Islamic terminology banks working in Pakistan, alongside other regular banks that give Islamic financial administrations. This review expects to look at the job of the Islamic financial area in Pakistan's monetary development. For this reason, the monetary information of the 5 Islamic banks were taken from their fiscal summaries from the second from last quarter of 2006 to the final quarter of 2011 and the country's genuine GDP information from the wellspring of the State Bank of Pakistan. Different factual apparatuses have been utilized to inspect the effect and job of the Islamic financial area on the country's monetary development. though the monetary execution of the Islamic financial area decidedly affects financial growth, as Islamic lending attractions in greatest of finance clients because of faith; while the benefit of the Islamic pecuniary area has following to no effect in bright of the fact that Islamic Al banks are new to the realm and experience issues creating a gain for their buyers, as in Sharia law. that the resource nature of Islamic banks agrees with the resource nature of conventional banks and autonomously affects Pakistan's monetary development. The general outcomes show that if there should be an occurrence of minor changes in the economic design of the Islamic monetary industry and by expanding the monetary productivity of this industry, it can imagine a substantial part in the monetary development of Pakistan.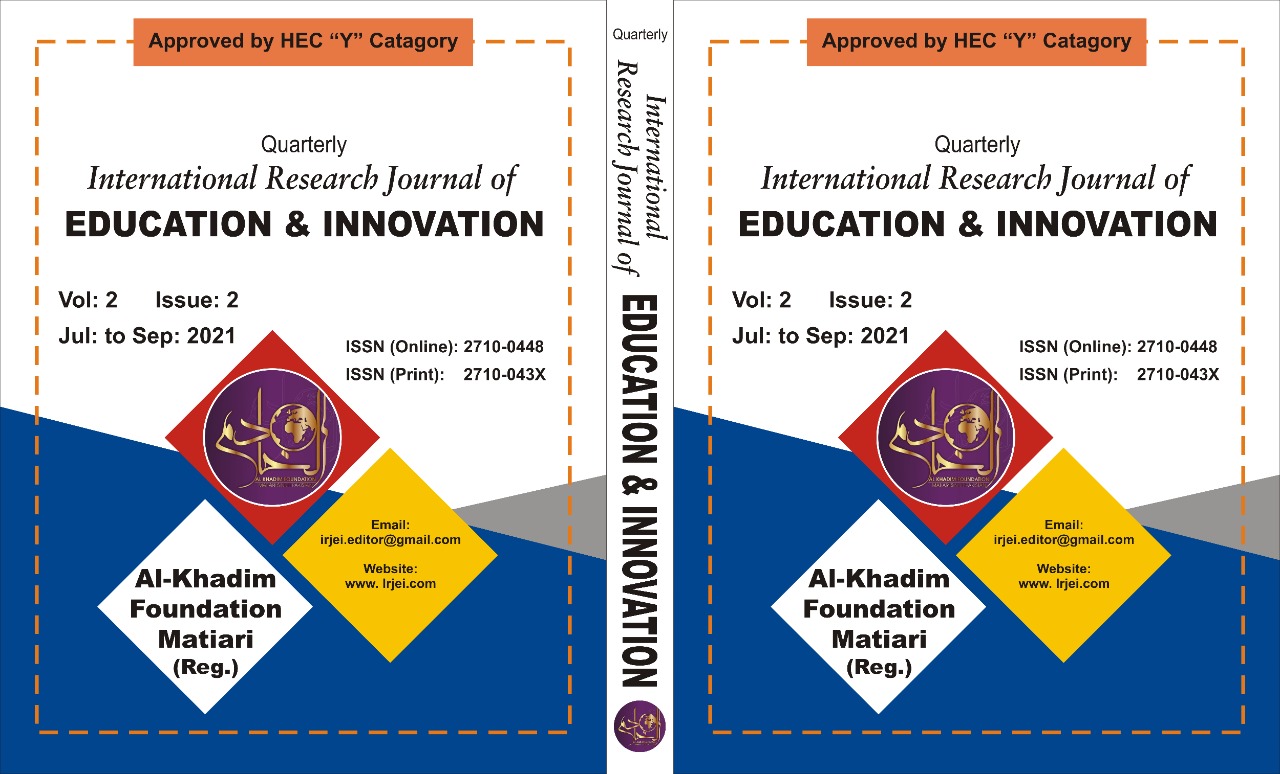 Downloads
How to Cite
Khoso, D. A. A., & Khan Pathan, D. M. S. . (2021). The Role of Islamic Banking Industry in The Perspective of Global Financial Sector and its Impact in Pakistan's Economic Growth. International Research Journal of Education and Innovation, 2(2), 81–91. https://doi.org/10.53575/irjei.10-v2.2(21)81-91