Influence of Political Parties in Political Stability in Pakistan: A Case Study of Hyderabad, Sindh, Pakistan
Keywords:
Role of political parties, Political development, Political setup, Social and Economic Growth, Pakistan
Abstract
The main purpose of this investigation is to analyze the participation of Political parties in the development of democratic culture in Pakistan. For this purpose survey was conducted among the students and the faculty members of political departments of various colleges of Hyderabad city. The data were collected through questionnaire using five point Likert scale and data were analyzed by using SPSS 22 version. The results of this study reveal that there is significant role of political parties for the development of democracy and also stability of economical conditions of the country.  Most of the respondents are persuaded that the responsibility of political parties in political development of Pakistan is crucial but not admiring yet. They are of the view that political parties have not even played adequate role in direction of the political, social and economic growth of a country. Results of survey also demonstrate that the political setup of Pakistan desires considerable transformations, capacity building and institutionalization. It is concluded that the imperative role of democratic parties is to enhance the volume of political development in the interest of nation of Pakistan.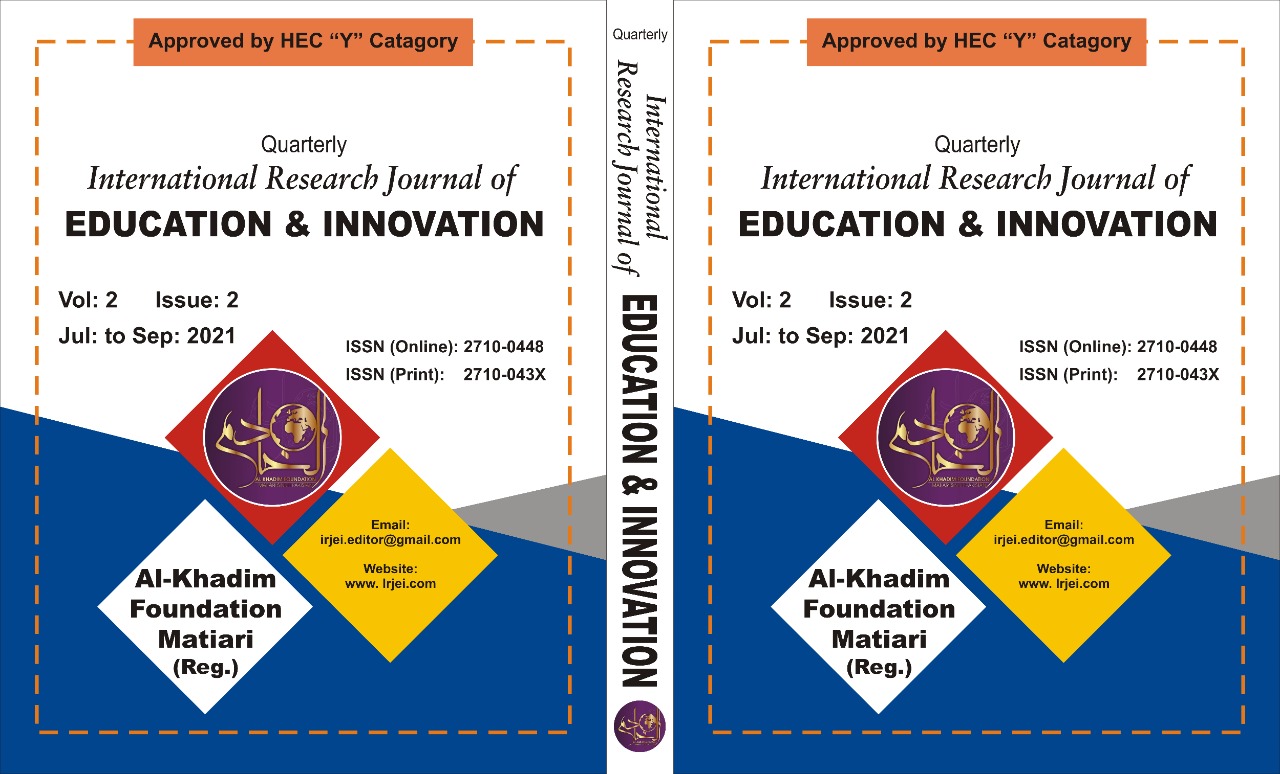 Downloads
How to Cite
Noonari, H. B. ., Fatima, S. A. ., & Ahmedani, D. M. M. (2021). Influence of Political Parties in Political Stability in Pakistan: A Case Study of Hyderabad, Sindh, Pakistan. International Research Journal of Education and Innovation, 2(2), 92–100. https://doi.org/10.53575/irjei.11-v2.2(21)92-100