Factors Responsible for Students' Dropout at Primary School Level in Swabi
Keywords:
Factors, Responsible, Students, Dropout, Primary School Level, Swabi
Abstract
Factors responsible for students' dropout at primary school level in Swabi was the topic of research study. Objectives of the study were to explore the factors responsible school for students' dropout associated with school, to identify the factors responsible for students' dropout associated with parents and to find out the factors responsible for students' dropout associated with students. A total of 30 head teachers and 30 teachers which form 42% and 13% of the total population were randomly selected. The main research instrument to be employed in this study was questionnaire. Finding of the study concluded that school related factors that mainly contribute to pupils' dropout included shortage of teachers and grade retention, whereas factors that included uninteresting curriculum, corporal punishment, and distance from school had been noted to contribute either less or no contribution at all. In the family related category of variable factors, the study identified that unlike school related factors, where some factors contributed more and some less, each one of the factors in family related factors contributed to their extreme level. In school related factors, the study found that class repetition was widely practiced as a remedy for poor performance. When forced to repeat classes, students chose to drop out. It was also found from the study that absenteeism made students miss lessons and thus ended up performing very poorly in examinations.  Due to which they were being forced to repeat classes, and hence made them to take the decision of leaving the school. Based on findings, it was recommended that effort might be made to aware parents about the significance of education through different seminars and workshop. Poverty is responsible for students' dropout So, government may try to provide free education and facilitate students through stipends. To reduce or eliminate absenteeism teacher may inform their parents about students' attendance and sort out solution for improving students' attendance. Teachers may give individual attention to the weak students to eliminate the cause of grade retention. Parents might be aware about the effect of domestic work on their children learning. School heads may ensure a conducive learning environment for the students that they may come to school with a smiley face.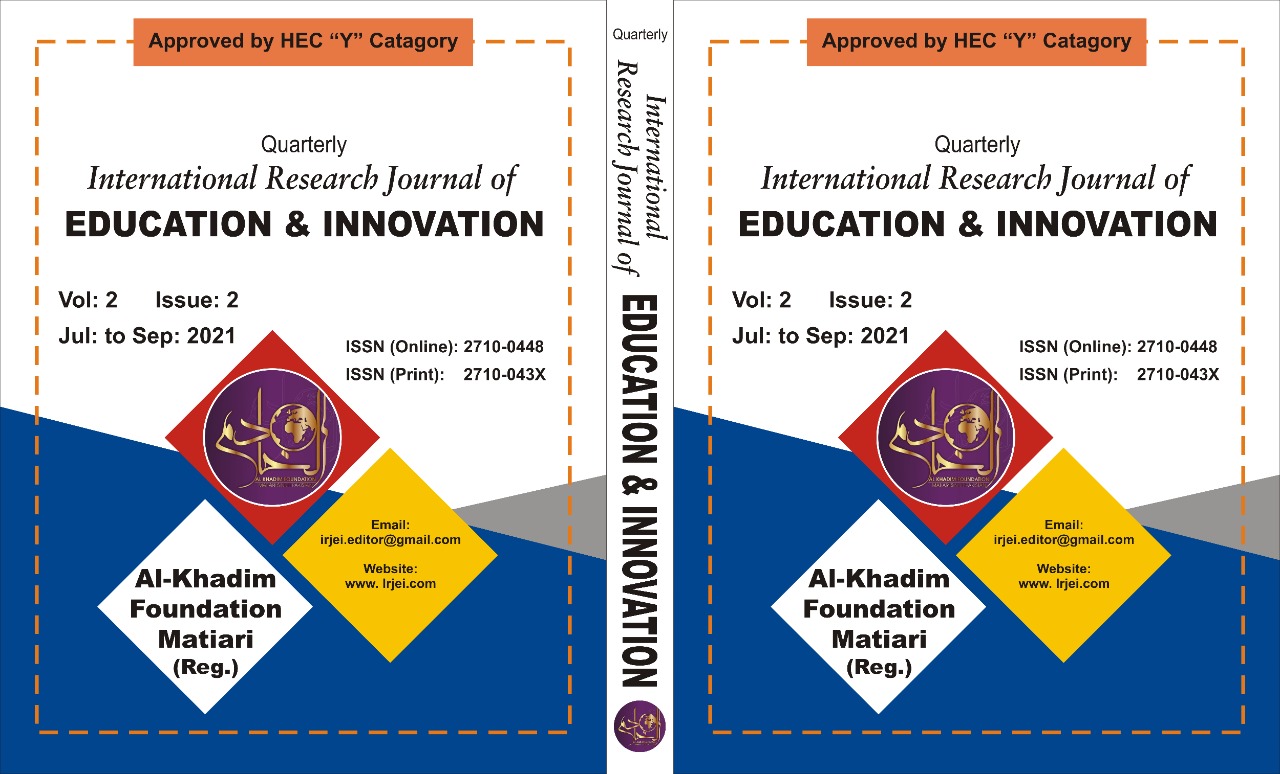 Downloads
How to Cite
Hayat, M. F., Ahmad, D. S. ., & Gul, D. N. (2021). Factors Responsible for Students' Dropout at Primary School Level in Swabi . International Research Journal of Education and Innovation, 2(2), 196–208. https://doi.org/10.53575/irjei.22-v2.2(21)196-208