The Role of Neuro-Linguistic Programming (NLP) to enhance speaking comprehension among EFL Students with Special Reference to Ghazi University Dera Ghazi Khan
Keywords:
Neuro-Linguistic Programming, Speaking Comprehension, EFL learners at the university level in Pakistan
Abstract
The study is applied in the Ghazi University Dera Ghazi Khan Punjab, Pakistan. The research included 42 learners. Quantitative analysis was being used to perform the study of randomly selected groups. The learners were separated into experimental groups and control groups. The researcher used NLP concepts and techniques to detect the achievement of the learners in the experimental group after a few weeks of assessing the course, all classes were given pre-test and post-test. The data was compiled using a questionnaire. The result of the study indicated that learners who were instructed by the programming approach of neurolinguistics were better than those taught by the approach of regular teachers. The method of Neurolinguistics programming's suggested to English teachers to improve the interest of their students in speaking comprehension.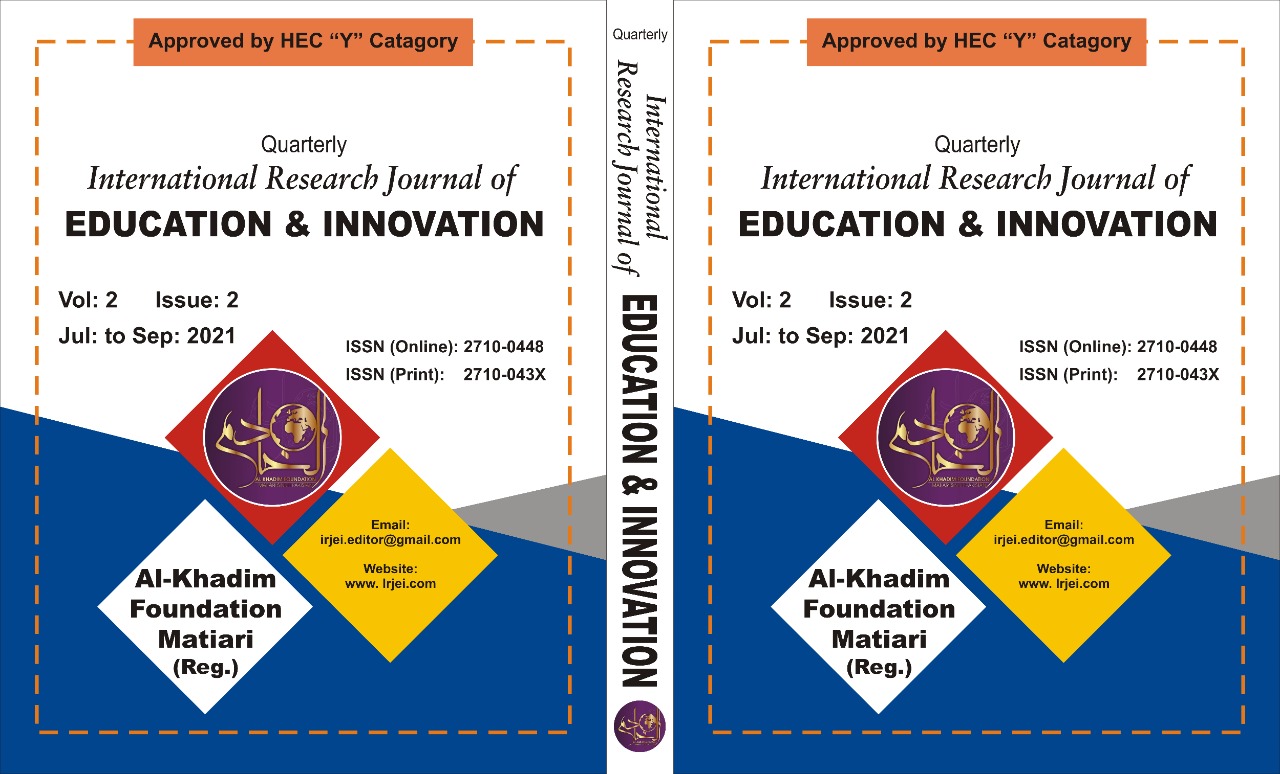 Downloads
How to Cite
Ullah, . H., Zahra, A., & Babbar, A. W. (2021). The Role of Neuro-Linguistic Programming (NLP) to enhance speaking comprehension among EFL Students with Special Reference to Ghazi University Dera Ghazi Khan. International Research Journal of Education and Innovation, 2(2), 149–159. https://doi.org/10.53575/irjei.16-v2.2(21)149-159